ANDAMAN7
Andaman7 (A7 Software) bold ambition is to globally help healthcare professionals and patients communicate, collaborate and access health data. We built Synchronized Health Records (SHR) where medical records are enriched by all relevant parties. The application is P2P (no cloud storage) and free for all.  Download now.

OSIMIS-ORTHANC
OSIMIS mission is to make image management and sharing in healthcare and other sectors simple, powerful and cost efficient through the use of open source software. At the heart of everything Osimis does is Orthanc, an award-winning open source imaging server that runs everywhere from the PC to the cloud. Osimis is a start-up and spin-out from ULG-CHU. Gaudeto is investor.

ATEME
ATEME, a technology leader in video compression, provides TV broadcasters and content software solutions encoding and decoding of their video streams. Pioneer HEVC (High Efficiency Video Coding), the new video compression standard that the generalization to all the video industry, ATEME is listed on Euronext Paris, present in 14 countries and sales of approximately EUR 25m and a staff of 165 employees. Gaudeto is independent Board member since January 2015.

http://www.ateme.com – http://www.ateme-bourse.com

XL Video
Founded in 1995, XL Video is a multi award winning provider of creative video solutions for Concert Touring, Corporate and Special Events, Exhibitions and Trade Shows, Television, Sports, Theatre and The Arts. We guarantee the creativity and full technical support to put together cutting-edge video solutions for some of the most innovative and aesthetically daring shows in the World! The group has been set-up by strong entrepreneurs and Gimv, leading Belgian private equity firm, has become a major shareholder of XL Video, holding 47% of the shares in XL Video. Gaudeto is independent Board member since 2014.

Physiol
Created in 1986, PhysIOL is one the European leaders in the research, development and manufacture of intraocular implants or lenses ("IOL") for cataract surgery. The company has revolutionized the IOL market by developping the FineVision product range, with triple focal technology allowing near, medium and far views with the same quality and ease for eyes and brain. Its expertise extends from polymer chemistry through to sterilisation processes, including modelling and risk-control associated with implantable materials. It has been spun-out from the University of Liege, Belgium. The comany has experienced strong growth over the past decade. Physiol is privately owned. Gaudeto is independent Board member since 2014.

X-RIS
X-Ray Imaging Solutions is active in the development and the delivery to customers of up-to-date solutions in Digital Radiology X-Rays both in NDT (Non Destructive Testing) and in Security. The company offers standard and customized solutions and particularly focuses on portable and digital x-ray imaging solutions. It is located in Liège (Belgium), an aera that benefits from a solid worldwide reputation for its competences in industrial X-ray with world leaders in some market niches. Gaudeto and its partner are investor and seasoned CFO since 2014.

MyDimm.com
MyDimm.com is a start-up which is a real innovation in online customized furnitures. The concept is simple : Ease of use, Quality and Speed. MyDimm allows you to create and order cabinets on your own measures on a very fast and easy way. Online configurators have been designed to be intuitive.  Three configurators are available : debit my panels, build cabinets and build my closet. Based in Eupen (Belgium), it is a joint venture between famous contemporary wooden furnitures maker Reul Frères (reul.be) and 2 relatives business angels, incl. Gaudeto and its partner who are investor and active advisor since 2013.
EVS
EVS Broadcast Equipment is a leader in the design of hardware and software for the production and playout of sport, news and TV programs in both live and near-live environments. Their innovative Live Slow Motion system revolutionized live broadcasting and their technology is now widely used in non-linear editing and High Definition Television across the television broadcast market worldwide. Headquartered in Liège (Belgium), it sells in more than 70 countries and is capable of providing service in any region. EVS is listed on Euronext (EVS.BR). Gaudeto's partner has been EVP & CFO and Executive Board member during 13 years, between 2001 and 2014, during which the group has achieved very strong growth.

DCinex / Ymagis
dcinex, merged with Ymagis late 2014, is the pan-European digital cinema infrastructure leader. It offers the most comprehensive range of cinema services to exhibitors and to distributors as well as producers or beneficial owners. With comprehensive geographic coverage in all European countries, Ymagis and dcinex manage directly and indirectly more than 40% of European digital cinema equipment and related content. dcinex has been spun-out from EVS in 2003 and has strongly grew between 2009 and 2013. Gaudeto's partner has been co-founders of dcinex from EVS spint-out, and Chairman of the Board till just before the 2014 merger with Ymagis.
www.dcinex.com – www.ymagis.com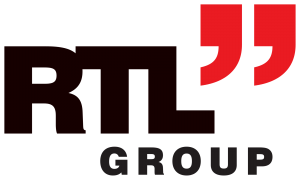 RTL Group
RTL Group is the leading European entertainment network with 49 television channels and 29 radio stations. The Luxembourg-based company has interest in TV channels and radio stations in Germany, France, Belgium, the Netherlands, Luxembourg, Spain, Hungary, Croatia and South East Asia. It is one of the world's leading producers of television content such as talent and game shows, drama, daily soaps and telenovelas, including Idols, Got Talent, The X Factor, Good Times – Bad Times and Family Feud. gaudeto's partner has been Business Controller in HQ in 1997-1999, Finance Manager for Dutch Operations in 1999-2001 and Business Development Manager TV & Radio Benelux in 2001. All about business control, development and M&A.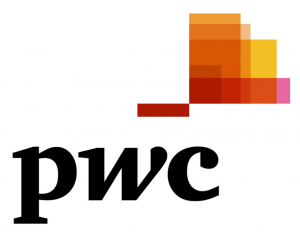 PWC
PwC Luxembourg (www.pwc.lu) is the largest professional services firm in Luxembourg with 2,450 people employed from 55 different countries. It provides audit, tax and advisory services including management consulting, transaction, financing and regulatory advice to a wide variety of clients from local and middle market entrepreneurs to large multinational companies operating from Luxembourg and the Greater Region. It is a member firm of PwC International Limited ("PwC IL"). Gaudeto's partner has been Senior auditor between 1993 and 1997 in the then small Coopers & Lybrand office with 80 experts.

HEC-ULG
HEC ® Management School – University of Liege (HEC®-ULg) is one of the leadingBelgian university business schools for graduate and postgraduate programs with more than 115 full-time faculty members andresearchers and more than 2380 students. The school's mission is to train creative managers who will be responsible for building the future of businesses and organizations in a cross-cultural world. The international vision of HEC-ULg translates into cross-borders research and partnerships. HEC-ULg is located in Liège. Gaudeto's partner is graduated Commercial Engineer (Magna Cum Laude) from HEC-ULG and is currently member of the Governance Board of the Management School.